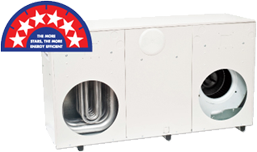 Keeping your home or office cool in the hot summer months is a hard task. Luckily, ducted air conditioning systems are well and truly up for the job.
Ducted refrigerated air conditioning systems are quiet, easy to use, highly reliable, and 100% efficient. Ducted air conditioners can also utilise reverse cycle technology, allowing you to warm your property in winter too!
Ducted Refrigerated Air Conditioning Bentleigh
Ducted refrigerated air conditioning is simple and effective to use. A condenser is placed outside your property and cool air is delivered indoors via a series of ducts. With reverse cycle technology, it's simple to switch your system to heating mode, providing a cosy environment in the depth of winter.
Ducted Air Conditioning Installation in Bentleigh
To get started with a ducted air conditioning system in Bentleigh, simply contact Premium Air today. We can recommend, supply, design, and install the very best system for your property, providing personalised, high-quality results.
Every box will be ticked and every point will be covered when you choose Premium Air.
All the Ducted Air Conditioning Services You Need in Bentleigh
To keep your ducted air conditioning in the best possible condition, Premium Air can help you. We can provide ongoing servicing, maintenance, and installation services.
To get a quote or discuss your needs, contact Premium Air today!
Service Areas
Ducted Air Conditioning Bentleigh
Other Services in Bentleigh