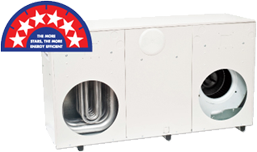 If you worried with your old inefficient gas ducted heating system then do not delay and go for a change over gas ducted heating system. Replace gas ducted heating system with new and energy efficient heating unit. In this technique Premium Air, replace your old power consuming and gas wasting heater with a new changeover unit. Hence, the aging ducted heating system is at utmost importance for cost reduction.
Replacement Gas Ducted Heating System Installation
Replacement Gas Ducted Heating System can save your hundreds of dollars, during Melbourne hot weather, the heater usually do not work properly. It is always recommended by Premium Air, to take smart decision at right time before any extra loss or resources.
So, if you are planning replace gas ducted heater, then don't hesitate talk to the changing over gas ducted heating system experts at Premium Air, they are available 7 days a week around Melbourne and provide most affordable and satisfied services. Our highly sensible professionals will provide you a full consultation to ensure that your problem is fully understood.
Experienced Premium Air executives can advise you on the best ducted heating system for your home. Our friendly staff, at Premium Air offer expert ducted gas heating installations and regular service, 7 days a week around Melbourne wide.
Why to Choose Premium Air for Replacement Gas Ducted Heating System?
Premium provides replacement gas ducted heater sales, installation, service, maintenance and repairs to Melbourne customers. We are having 20+ years of experience in the AC industry and providing the premium solution to heating & cooling all around Melbourne. Premium Air provides lucrative ducted heater replacement prices with 5 year manufacturer warranty. We provide complete solution right from supply & installation and service at affordable cost.
Our licensed technicians have industry experience with over 100,000+ managed installations and provide unique solutions that can work in almost any situation. Contact Premium Air for replaced gas ducted heating in Melbourne and we will provide you with a comprehensive quote within 24-48 business hour.