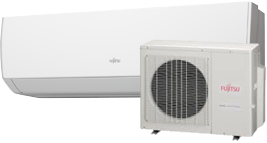 Split systems are mostly trusted for cooling multiple rooms or wide open area. Split system air conditioners are marvelous for regulating the temperature of bigger rooms such as drawing room, lounge room and master bedroom. Although, the split air conditioners are not portable but are more energy efficient than portable and window air conditioners.
Split Systems Installation
Split system installation the compressor is installed outside the home with the internal fan facing the inside of the room, which is about 200-300mm from the ceiling of your house. The key point for its installation is that the fan unit and the compressor should be on the one wall, which will help to reduce the overall split system installation cost. The licensed professionals at Premium Air can organize to have it installed at most affordable cost. Premium Air will be glad to serve you best at your place around Melbourne, for 7 days a week.
Choosing Your Split System Air Conditioning?
Choosing split system air conditioner is not a daunting task now. Split system ensures maximum energy efficiency, pure air quality and temperature control. Split System air conditioners come in a wide range of features, designs and budget.
Prominent Features of Split System Air Conditioners:
Reverse cycle
Air purifier
Fan speed
Remote control
Timer
Sleep mode
Smell removing function
Humidity control
Eco(energy saving) mode
Why to Choose "Premium Air" for Split Systems?
Premium Air is having 20+ years of experience in the AC industry and providing the premium solution to heating & cooling all around Melbourne. Premium Air provides lucrative split system air conditioner prices with 5 year manufacturer warranty. We provide complete solution right from supply & installation and service at affordable split system cost. Our licensed technicians have industry experience with over 100,000+ managed installations and provide unique solutions that can work in almost any situation.
Contact Premium Air for split system air conditioning in Melbourne and we will provide you with a comprehensive quote within 24-48 business hours.