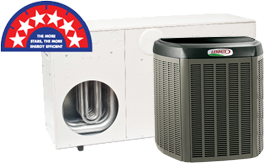 Gas Ducted Heating & Add on Cooling is a dual comfort combination technology. As its name suggests, it is basically available for heating and cooling, this system offers a great facility and ease to add-on a condenser unit to your existing gas ducted heating system. Add-on Cooling condenser employs your existing ducts for heating to circulate cool air too.
Add on Cooling Installation – Most Inexpensive at Premium Air
Premium Air feel contented for add on cooling installation in Melbourne. In this system a fan from ducted gas heating system is utilized to spread filtered and refrigerated air throughout the house. You can also install your add on cooling unit at the time of installation of heating system or later. Our qualified technicians, at Premium Air not only offer expert gas heating installations but also add on cooling so that you can feel comfortable during summer season. We can visit your place for quick inspection and detailed quote for 7 days a week around Melbourne wide.
Special Features & Benefits of Gas Ducted Heating & Add on Cooling
Single Duct System
Zoning Option for Individual Areas/Rooms
Dual Comfort with Heating & Cooling
Cost Effective and Economical
Flexible Installation Period
Highly Efficient Refrigerated Cooling
Why to Choose Premium Air for Gas Ducted Heating & Cooling?
Premium provides gas ducted heating plus add on cooling system sales, installation, service, maintenance and repairs to Melbourne customers. We are having 20+ years of experience in the AC industry and providing the premium solution to heating & cooling all around Melbourne. Premium Air provides lucrative ducted heating and cooling prices with 5 year manufacturer warranty. We provide complete solution right from supply & installation and service at affordable price.
Our licensed technicians have industry experience with over 100,000+ managed installations and provide unique solutions that can work in almost any situation. Contact Premium Air sale executives for complete quote for gas ducted heating & add-on cooling in Melbourne.