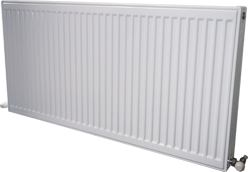 Hydronic heating is also termed as "Hydronic radiant heating" which is the most simple and nature friendly technique. It provides the safe, economical, comfortable and flexible hating option for your house. Hydronic heating systems are greatly preferred due its ability to lower electricity bills, decreasing environmental impact and multiple controlling options.
Hydronic Heating Installation
Premium Air provides premium heating solution with comfortable and safe hydronic heating installation around Melbourne, VIC. Hydronic heaters heat water by burning natural gas with the help of energy efficient gas boilers. The heating gas enters in a burner, gets ignite and then efficiently transfers the heat through water tubes in the heat exchanger. Then the heated water in heat exchanger is circulated to heating tubes woven throughout your house during the hydronic heating installation.
So, you need not to worry about the complexity of work involved in hydronic heating installation. Highly talented and generous team at Premium Air would be glad to help you within budget.
Features of Hydronic Heating
Evenly Distributed Heat
Healthy and Minimal Allergens & Dust Particles
Saves Space
Multiple Heating Controls with Zoning
Warm Floor at Feet-In-floor radiant heating
Cost Effective
Unaffected by outer Temperature
Attractive Designs Range
Why to Choose Premium Air for Hydronic Heating?
Premium provides hydronic heating systems sales, installation, service, maintenance and repairs to Melbourne customers. We are having 20+ years of experience in the AC industry and providing the premium solution to heating & cooling all around Melbourne. Premium Air provides lucrative hydronic heater prices with 5 year manufacturer warranty.
We provide complete solution right from supply, installation and service at affordable cost. Our licensed technicians have industry experience with over 100,000+ managed installations and provide unique solutions that can work in almost any situation. Contact Premium Air sale executives for complete quote for hydronic heating system in Melbourne.