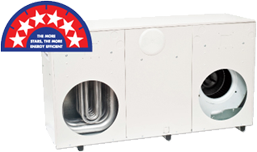 If you want to stay comfortable on cool winter nights without sending your energy bills through the roof, talk to the team at Premium Air. Our specialists can recommend the best heating and cooling solutions for you, including gas ducted heating.
Whether it's on-the-wall or on-the-floor, gas ducted heating has a range of benefits for you. Read on to learn more.
Why Choose Gas Ducted Heating in Glen Waverley?
Gas ducted heating offers Glen Waverley locals a range of advantages. This includes energy efficiency, cost-effectiveness, and minimal maintenance. You can use either LPG or natural gas to power your gas ducted heating system.
Premium Air: Glen Waverley's Leading Name for Gas Ducted Heating
Premium Air has been designing and creating the best gas ducted heating systems for more than 20 years. We can recommend the very best set-up for you just as we have for more than 100,000 systems in the past. Come to us with any questions you may have and we will ensure your heating solution is 100% personalised.
Installations, Services and Repairs for Gas Ducted Heating in Glen Waverley
Peace of mind is what you get when you partner with Premium Air. It starts with design, supply, and installation but it doesn't stop there. Our ongoing services include all maintenance and repairs to keep your system affordable and effective for years to come.
To get started with gas ducted heating in Glen Waverley, contact us today.
Service Areas
Gas Ducted Heating Glen Waverley
Other Services in Glen Waverley