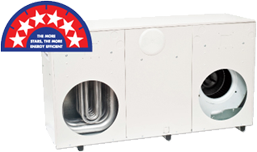 If you're looking for an effective and affordable way to stay warm this winter, look no further than gas ducted heating. In a world of high energy prices and cold winter nights, gas ducted heating is an affordable solution that can be set up on the wall or the floor!
Why Choose Gas Ducted Heating in Mount Waverley?
There are many benefits you can enjoy when you choose gas ducted heating in Mount Waverley. Gas ducted heating is efficient, inexpensive, and easy to take care of. Whether it's natural gas or Liquefied Petroleum Gas (LPG), ducted heating can work for you.
Premium Air: Mount Waverley's Leading Name for Gas Ducted Heating
If you decide gas ducted heating is right for you, Premium Air can assist you from start to finish. With more than 20 years in the industry and over 100,000 units installed, Premium Air can recommend, design, and install a personalised gas ducted heating system for you.
Installations, Services and Repairs for Gas Ducted Heating in Mount Waverley
The team at Premium Air does it all for you, from installation to servicing, maintenance to repairs. Our service doesn't stop after you have your new system, ensuring you have peace of mind for years to come.
To get a quote on any of our gas ducted heating services, contact us today.
Service Areas
Gas Ducted Heating Mount Waverley
Other Services in Mount Waverley