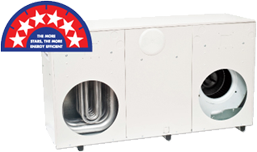 One of the best systems you can choose for keeping warm in winter is gas ducted heating. Gas ducted heating set-ups can effectively warm your entire home or selected rooms, and you won't need to worry about ballooning energy costs either.
To find out more about installing gas ducted heating in Wantirna, or to arrange servicing, maintenance, and repairs, contact the team at Premium Air today.
Why Choose Gas Ducted Heating in Wantirna?
If you're looking for a home heating solution, gas ducted heating should be high on your list for many reasons.
Gas ducted heaters are fairly inexpensive to run and offer excellent energy efficiency. These systems don't take much to care for, giving you one less thing to worry about, and they can be zoned to heat different areas of your home at different times.
For more information about the benefits of gas ducted heating, simply arrange a consultation with our team.
Premium Air: Wantirna's Leading Name for Gas Ducted Heating
Premium Air doesn't just sell gas ducted heating systems. We know these units inside and out and can guide you on your journey. With more than 20 years of experience, we make it easy to get started with the right system for your home and lifestyle.
Installations, Services and Repairs for Gas Ducted Heating in Wantirna
Whether you're looking for supply and installation, servicing and repairs, or all of the above, Premium Air is the team to turn to in Wantirna. Give us a call today or leave us a message online to arrange a quote and personalised advice.
Service Areas
Gas Ducted Heating Wantirna
Other Services in Wantirna