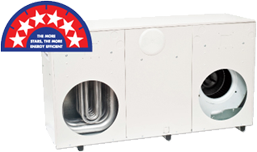 When it comes to leading and solutions for all gas ducted heating units, Frankston customers look to the professionals from Premium Air.
We can provide services tailored to suit any residential or commercial property, and ensure that our customers are left with a cost-effective and easy to operate temperature control system, as well as lasting value for money.
The Gas Ducted Heating Experts That Frankston Customers Trust
Here at Premium Air we're proud to be a sought-after name for gas ducted heating services in and around Frankston.
We work with our customers from the initial consultation stage to the installation, and are always available to provide assistance and advice down the line should they need it.
Comprehensive Gas Ducted Heating Solutions Across Frankston
Thinking about investing in a gas ducted heating system for your home or business? Call 1300 247 055 for a free quote.


Service Areas
Gas Ducted Heating Frankston
Other Services in Frankston