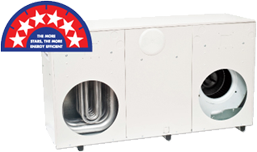 No matter how big their residential or commercial property might be, when it comes to services and solutions for gas ducted heating units, Mornington customers can always rely on the experienced team here at Premium Air.
We work closely with each of our valued customers, ensuring they receive the service and assistance they need.
The Gas Ducted Heating Experts That Mornington Customers Trust
Premium Air is proud to be a go-to name for professional and proven gas ducted heating services in Mornington and throughout the Peninsula.
Our team will help you to stay comfortable and cosy in your business or home during the worst of winter, with an efficient and cost-effective heating unit that delivers a dependable service when required.
Comprehensive Gas Ducted Heating Solutions Across Mornington
For all further enquiries, or to secure a free and competitive quote, simply call Premium Air today on 1300 247 055.


Service Areas
Gas Ducted Heating Mornington
Other Services in Mornington