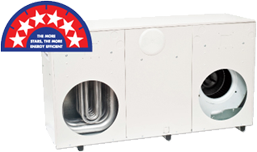 Finding the right heating and cooling system for your home or business is no easy task. You need to consider factors such as energy efficiency, cost-effectiveness, and even the overall appearance of the system.
When it comes to all-round performance in hot and cold weather, one of the systems we recommend is ducted air conditioning. Find out more about why ducted air conditioning might be right for you.
Ducted Refrigerated Air Conditioning Mornington
Ducted refrigerated air conditioning utilises an outdoor condenser and indoor vents. Some of the key features of these systems include:
Circulating cool, fresh, filtered air throughout your property
Circulating warm air throughout your property thanks to reverse cycle technology
An attractive, user-friendly design
Quiet, efficient, and reliable operation
Ducted Air Conditioning Installation in Mornington
To get the most from your ducted air conditioning in Mornington, you need a professional installation. With decades of industry experience, Premium Air can help you select a system and install it seamlessly on your behalf.
All the Ducted Air Conditioning Services You Need in Mornington
To keep your system working at its best, we also offer maintenance services and repairs. To enquire about any of our installation or maintenance services, contact Premium Air today.
Service Areas
Ducted Air Conditioning Mornington
Other Services in Mornington