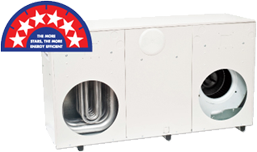 Are you searching for the best heating and air conditioning option for your home or business? Whether it's residential or commercial, you can't go past the many benefits on offer when you choose ducted air conditioning.
Read on for more information about ducted air conditioning in Mount Waverley and how Premium Air can help you.
Ducted Refrigerated Air Conditioning Mount Waverley
Ducted refrigerated air conditioning is quiet to operate, easy to use, reliable, and efficient. This system combines the use of an external condenser and internal ducts, meaning it is also sleek and attractive.
Ducted air conditioners can circulate fresh, cool air throughout your property and they are also equipped with reverse cycle technology. This means you can turn your air conditioner into a heater in the winter months, providing all-year comfort.
Ducted Air Conditioning Installation in Mount Waverley
If ducted air conditioning is right for you, Premium Air can help you select the best system and install it on your behalf. With more than 20 years of experience and over 100,000 units installed, we will ensure a seamless process from start to finish.
All the Ducted Air Conditioning Services You Need in Mount Waverley
The great services from Premium Air don't stop once your air conditioner is installed. To ensure you keep getting great value from your unit, we can service, maintain and repair it for you.
To discuss your heating and cooling needs or arrange a service, contact us today.
Service Areas
Ducted Air Conditioning Mount Waverley
Other Services in Mount Waverley