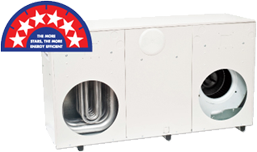 Keeping your home warm in Melbourne's winter and cool in a hot dry summer is no easy task. Thankfully, ducted air conditioning and the team at Premium Air are up to the task.
Find out how ducted air conditioning can benefit your home or business and explore our range of heating and cooling services for you.
Ducted Refrigerated Air Conditioning Wantirna
Ducted refrigerated air conditioning combines the power of an outdoor compressor with the sleek design of internet ducts. Cool, fresh air is circulated throughout the ducts, helping to keep your home or business comfy. In winter, you can also utilise reverse cycle technology to spread comforting warm air throughout your property.
Ducted air conditioning is easy to use, whisper-quiet, reliable, and highly efficient.
Ducted Air Conditioning Installation in Wantirna
When it comes to ducted air conditioning in Wantirna, Premium Air is the team to turn to for installation. We have been in the industry for decades and have installed countless systems in this time. From selection to supply, design to installation, we do it all.
All the Ducted Air Conditioning Services You Need in Wantirna
The Premium Air team also take care of your ducted air conditioning in the long-term. You can rely on us for servicing, maintenance, and repairs.
For advice, installation, or services, call Premium Air today or contact us online.
Service Areas
Ducted Air Conditioning Wantirna
Other Services in Wantirna