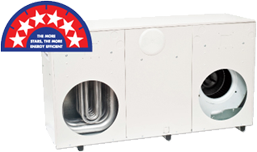 Are you looking for an air conditioning solution that can also heat your home in winter? Thanks to the reverse cycle ducted air conditioning from Premium Air, you can get just that.
Read on for more information about ducted air conditioning in Mt Martha and how Premium Air can help you.
Ducted Refrigerated Air Conditioning Mt Martha
Ducted refrigerated air conditioning is made up of a compressor that is housed outside your property and ducts that are situated indoors. This allows you to easily circulate cool air throughout your home or business without sacrificing on the overall design of the space
Ducted air conditioning is also easy to use, quiet during operation, and incredibly reliable. In the winter months, it can even double as a heater thanks to the power of reverse cycle technology.
With more than 20 years of experience, the team at Premium Air can assist with all your ducted air conditioning needs.
Ducted Air Conditioning Installation in Mt Martha
Premium Air specialises in the installation of ducted air conditioning units. This involves helping you select the right brand, supplying it for you, undertaking air conditioning design, and seamlessly integrating the system into your property.
All the Ducted Air Conditioning Services You Need in Mt Martha
After the installation, Premium Air can also maintain, service, and repair your air conditioner for you. This ensures it remains in great condition, keeping it efficient and cost-effective.
For more information on ducted air conditioning or a quote on any of our services, contact us today.
Service Areas
Ducted Air Conditioning Mt Martha
Other Services in Mt Martha