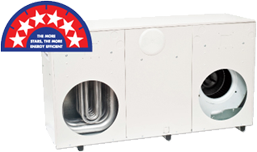 If you're looking for an effective cooling system that can also heat your home, ducted refrigerated air conditioning might be right for you. Sleek and user-friendly, ducted air conditioning can quietly, reliably, and efficiently cool your home.
When you choose a reverse cycle ducted air conditioning system, you can also effectively heat your home in the winter. Read on for more information about ducted air conditioning in Balwyn or contact us today for more advice.
Ducted Refrigerated Air Conditioning Balwyn
Ducted refrigerated air conditioning utilises an outdoor condenser and indoor ducts. Air is cooled and circulated throughout your home or commercial building, providing highly effective results.
When it's equipped with reverse cycle technology, your air conditioner can reverse this process and provide warm air on cold winter days!
Ducted Air Conditioning Installation in Balwyn
If you're looking for a ducted air conditioning system, the Premium Air team can help you. We specialise in the supply, design and installation of ducted air conditioners and we can recommend the best solution for you.
All the Ducted Air Conditioning Services You Need in Balwyn
At Premium Air, it doesn't just stop at supply and installation. We provide long-term, peace-of-mind care for your system, including servicing, repairs, and maintenance.
For more information or a quote, call us today or leave us a message online.
Service Areas
Ducted Air Conditioning Balwyn
Other Services in Balwyn