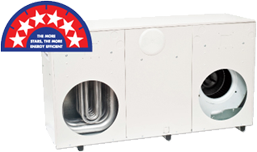 If you're dreading another hot summer day or bitter winter night, turn to the team at Premium Air. We can provide you with premium ducted air conditioning with reverse cycle technology, helping you stay comfortable all year round.
Ducted air conditioning will be a quiet, user-friendly, reliable, efficient, and attractive addition to your home or commercial premises. Read on for more information on ducted air conditioning or contact us today for advice.
Ducted Refrigerated Air Conditioning Doncaster
Ducted refrigerated air conditioning is made up of an external compressor and internal ducts. This allows you to cool air and circulate it throughout the home with the press of a button.
With reverse cycle ducted air conditioning, Doncaster homes and businesses can keep warm in winter.
Ducted Air Conditioning Installation in Doncaster
For the best ducted air conditioning installation in Doncaster, look no further than Premium Air. Our team can help you select the right system for your needs and take care of the design and installation on your behalf. From consultation to product supply, we do it all.
All the Ducted Air Conditioning Services You Need in Doncaster
You can keep your ducted air conditioning working at its best with servicing, maintenance, and repairs from Premium Air. Our ongoing air conditioner services give you true value for money, ensuring your investment is always supported.
To enquire about any of our products and services, contact Premium Air today!
Service Areas
Ducted Air Conditioning Doncaster
Other Services in Doncaster